The International Pernambuco Conservation Initiative USA
Yung Chin is one of the founders and is the current world wide chair of the International Pernambuco Conservation Initiative (IPCI), dedicated to help create a legal sustainable framework for pernambuco in Brazil. To date the IPCI has helped to plant over 250,000 pernambuco seedlings in Brazil.
Pernambuco grows in only one region of the world: Brazil's Atlantic rainforest.
Pernambuco Conservation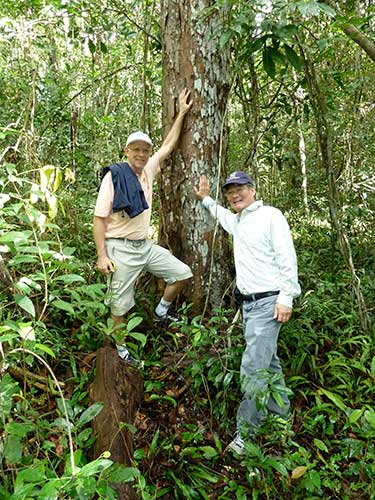 The IPCI is working to ensure the future of stringed instrument music
Pernambuco has been used in the making of bows for over 250 years, enhancing the performance of stringed music for generations. The wood's native habitat in Brazil's Atlantic Rainforest has been reduced to fragments of its original extent. Today, pernambuco is increasingly rare and endangered in many areas of its native habitat.
Pernambuco and the art of bow making
The art of bow making for the violin family of instruments has evolved since the 16th century to meet the needs of musicians and the demands of new musical styles. The current form of the bow the "modern bow" was conceived during the last quarter of the 18th century. At around this same time, pernambuco, which had been imported to Europe from Brazil for 250 years for dye making, became the wood of choice for bow making. Pernambuco's unusual combination of density and flexibility allowed bow-makers to produce bows with extraordinary strength, resilience and balance.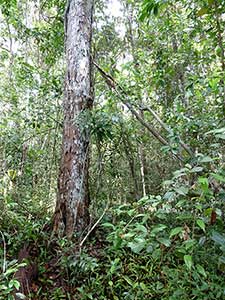 Pernambuco remains as important to the world of string instrument music today as it was when it was first identified as the best bow making wood. Its combination of sonic qualities, density, strength, suppleness, as well as its ability to bend with dry heat and retain shape when cool make it uniquely suitable for making violin, viola, cello and bass bows.
1776 Broadway Suite 1702, NYC 10019
HOURS:
Tuesday - Friday 7:30 - 5:30
Due to the current pandemic
By Appointment Only
E-Mail :
contact@master-bowmaker.com